Connect with your future through provita medical!
02.02.2023
Wir investieren in die Zukunft und sind bei der lokalen Ausbildungsmesse "connect" in Wermelskirchen mit einem eigenen Stand dabei.
Gemeinsam mit zwei unserer Azubis im Bereich Verwaltung und Fertigung stehen wir den Besucher*innen bei allen Fragen rund um das Thema Ausbildung Rede und Antwort.
Es wird auch praktisch. Im Rahmen einer digitalen Schnitzeljagd wird getüftelt und geschraubt, überlegt und gewerkelt.
Wir freuen uns auf Sie und euch!

We are looking forward to this year's Medica in Düsseldorf and to an in-depth exchange with you in person!

We would like to welcome you to our stand in Hall 14/B69. We look forward to talking to you about new products and exciting projects.

Make an appointment today or join us spontaneously.

We look forward to meeting you !

Training Fair 2022
17.09.2022
On Saturday, 17 September 2022, provita medical was part of the 5th Training Day at the Berufskolleg Wermelskirchen.

Our trainees Alem Fejzovic (industrial clerk) and Fabian Stein (production mechanic) talked to the interested students about facts around the topic of training. In personal conversations, the provita trainees shared their own experiences.

"I remember exactly how difficult it was for me to decide what I wanted to do professionally in the future. That's why I find offers like the training days very exciting for everyone involved. The opportunity to talk to young people about their future, and at eye level, definitely has its merits." - Alem F.

Our apprentices took the young visitors into the world of metal processing and customer meetings, production organisation and CNC machines, office organisation and optimal warehousing.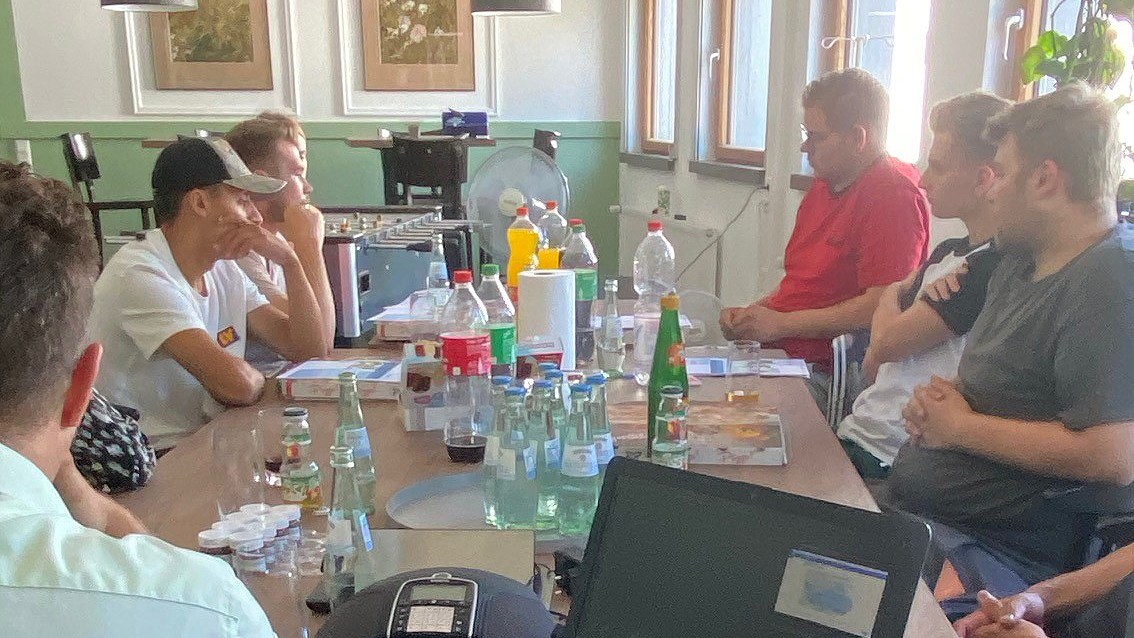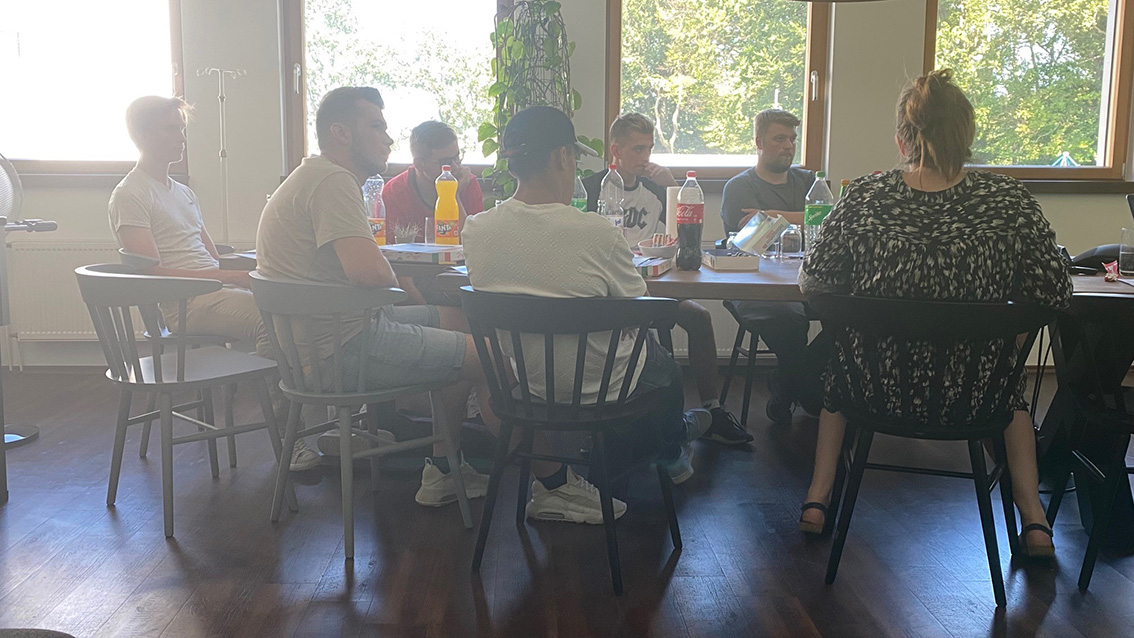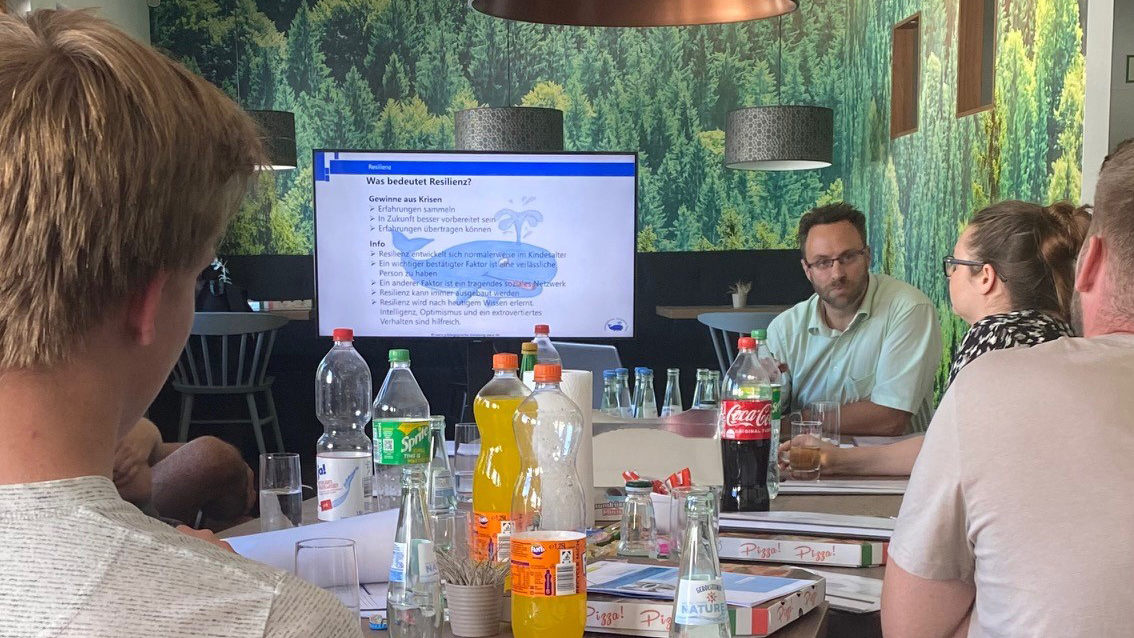 Training Day 2022
12.08.2022
The new training year begins and we are once again starting the training year 2022/ 2023 with a dedicated team of young, committed trainees.

On 12 August, the trainees of the different years met for an exchange, a meal together and a workshop. Together with lecturer Thomas Vaupel ("Pädagogische Beratung Paul"), there was valuable input on the topic of "Resilience - mastering (work) life". This was followed by appropriate focal points for discussion. It quickly became clear that it is important to train resilience in order to be successful in (working) life.

But also promoting togetherness, encouraging each other and addressing challenges helps to make the training year profitable for oneself and the company.

Our Trainees 2022/2023
01.08.2022
(top row, from left)
Max Weiland,
Jan Lind,

Fabian Stein,

J

onathan Zeutzheim ,

Abdelkarim Asrout und

P

etra Túri
(bottom row, from left)
Luca Johann und
Alem Fejzovic (Industriekaufmann
(not in the picture)
Tobias Jablonsky und Bohdan Krushentytskyi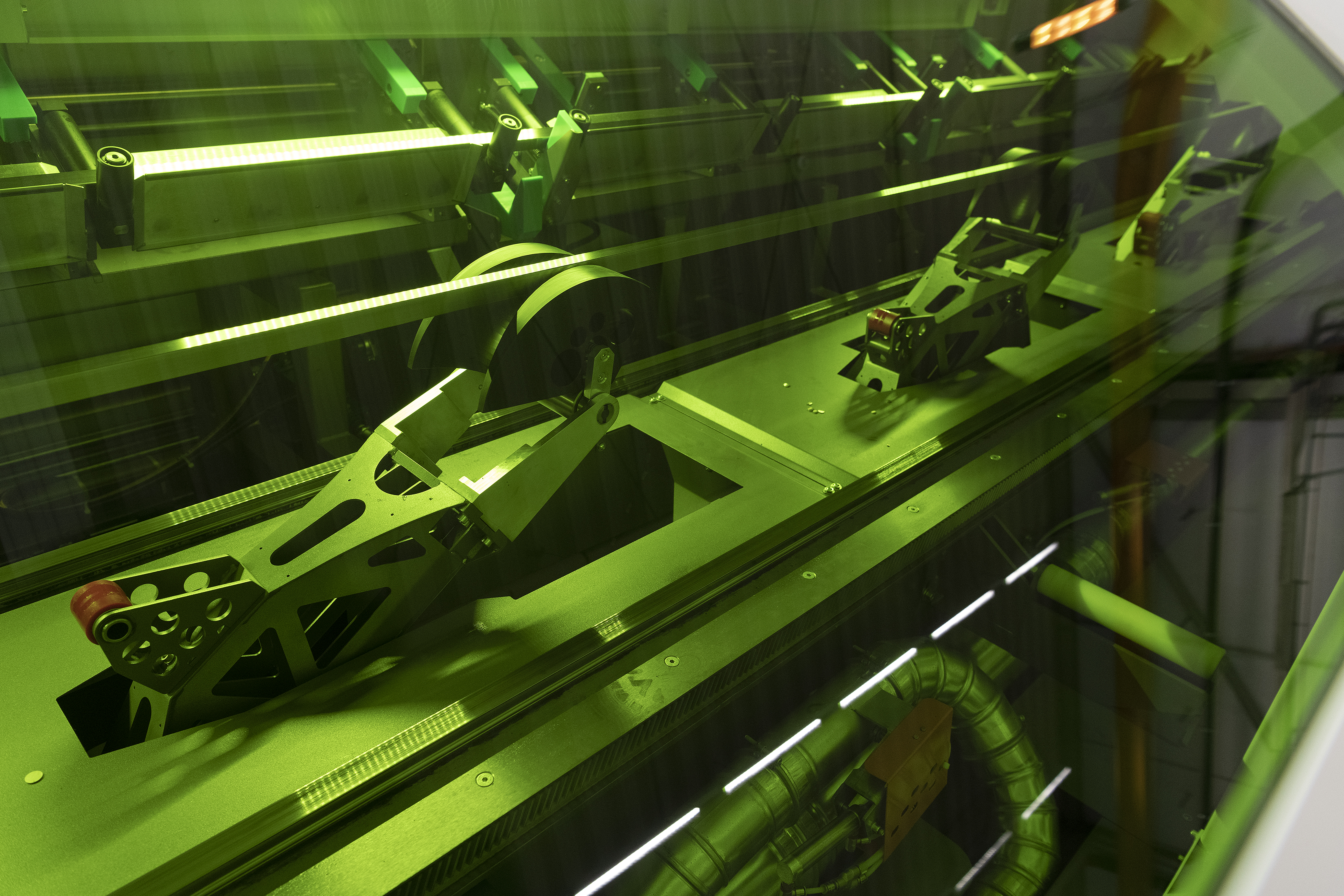 New technologies
18.07.2022
We are investing in new production facilities and in our location.
Our fiber laser can easily and quickly process a wide variety of dimensions without a long set-up time - economically and efficiently. In addition to the well-known standard materials, he now also processes aluminum without any problems.
Flexibility and speed in work process as a further building block for future-oriented processing.

Our transport chair
21.04.2022
Meet SAM, our transfer chair for public spaces.
Accessibility and modern elegance are combined to create a special range of services for your customers. Regardless of whether you are indoors or outdoors:
With SAM we offer you unlimited mobility.

A special kind of pump carrier
03.11.2021
Introducing our premium pump carrier model:
The I-PRE100 from provita medical
With the help of the docking station, numerous medical pumps find a secure hold during the complex infusion therapy. The incomparable total load capacity of 45kg and the unique access to the pump carrier enable appropriate treatment of patients.

Retrofittable and easy to attach:
Modular and colorfast cover caps for all provita medical wall rails.
Available in different colors!